Revealing Human Biology's Universal Language for Healing
One man's curiosity of the natural senses led to a cutting-edge medical assessment technique. Now his senses illuminate the return to health.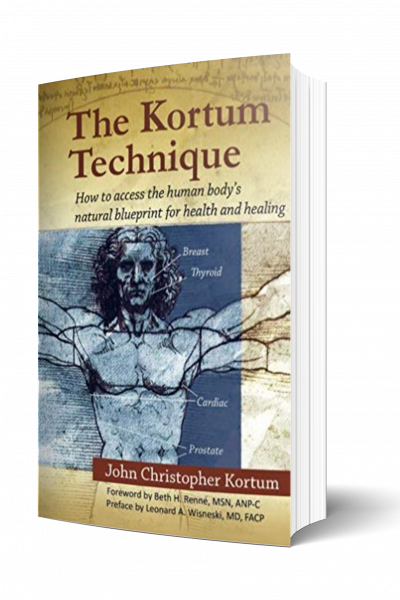 What if your awareness of health is not the only one?

John has been a featured speaker at IRVA, ISSSEEM, Infinity Foundation, and presents frequently at The Monroe Institute.  
Enter the unseen world of health and human body consciousness through John's signature 2-day workshop.
Take the first step towards a lifelong investment in your health with a private consultation.

"I have seen the Kortum Technique first hand and it is highly effective. I met John as a seminar leader - he is an excellent communicator and highly intuitive. Any open minded healthcare professional will gain a remarkable tool to add to their diagnostic armamentarium."
Stay up to date and be the first to know about new events